EDUCATE & ENTERTAIN SMALL CHILDREN
ZooPlace helps you leverage the best educational tools available to you
Educational content links and information, gathered and reviewed in one place, so parents can make informed and confident decisions for children 0-8 years old.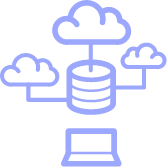 Agreggated
The best educational content across subjects and platforms, so you can easily find the tools that work for you and your child(ren).

Personalized
Content is automatically pre-filtered to your child's age, and each child's favourites can be easily managed through their own dashboard.

Peer reviewed
Ratings tailored to the things that matter to the parents of small children, user-generated reviews to help you make the best decisions.
EDUCATIONAL RESOURCES FOR OUR YOUNGEST GENERATION